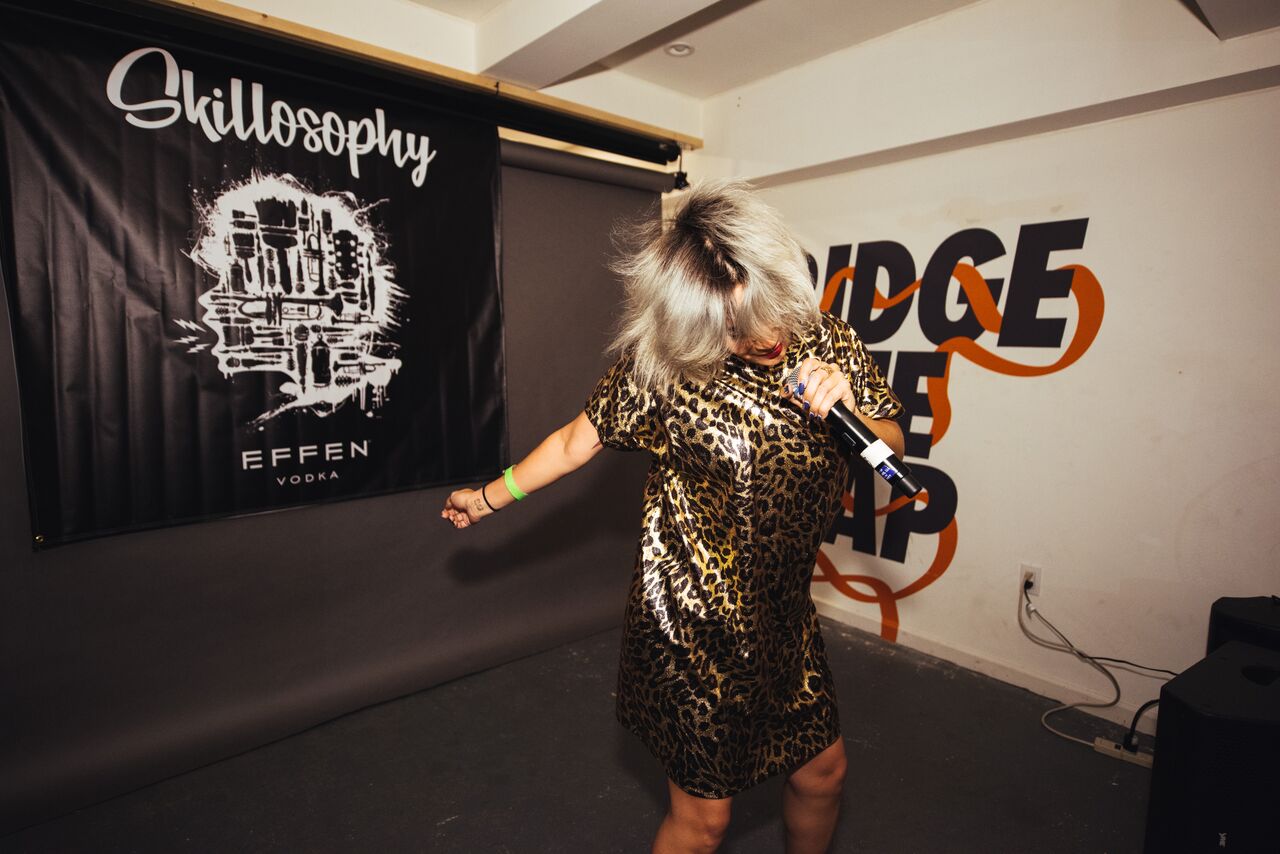 Skillosophy : A different breed of artist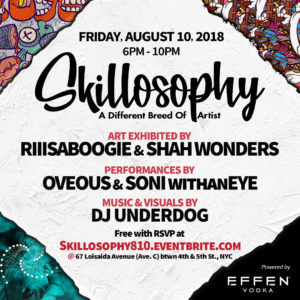 This event in the Lower East Side was sooooooo NY.
Skillosophy is an event series focused on featuring artists who explore multiple avenues of creativity. It aims to break the mold of one-dimensional artists by providing an event where each artist can feature their multiple talents in one space.
I had the honor of performing a few songs off my new album "Rebel" at this summer's Skillosophy event sponsored by Effen Vodka.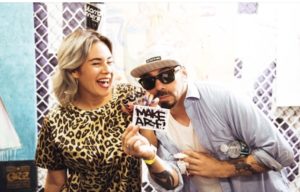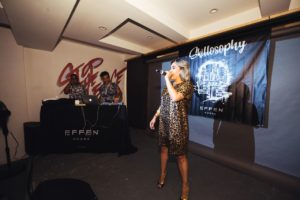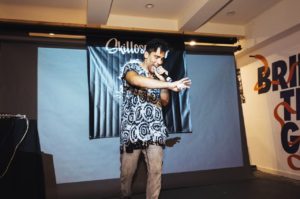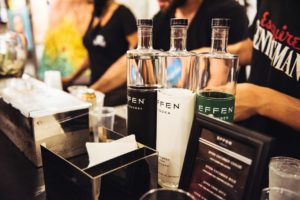 Above: Oveous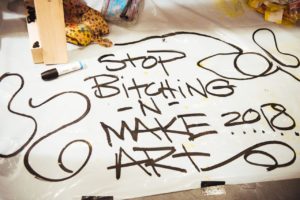 Live Art by Riiisa Boogie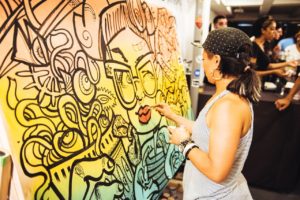 Spoke breifly with Riiisa. Ladies & Gents, this Ghostface piece is NOT for sale. Normally the artist signs their work. In this case, the subject signed her work.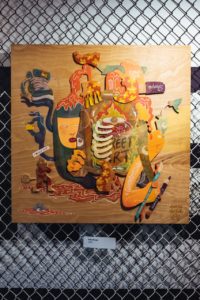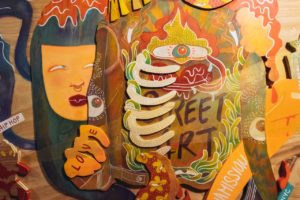 She is so versatile in style and how she expresses herself.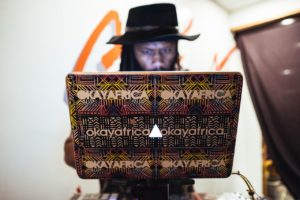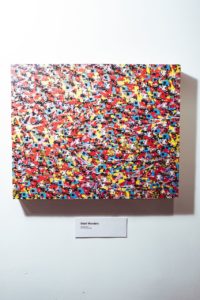 Above: DJ Underdog (Okay Africa)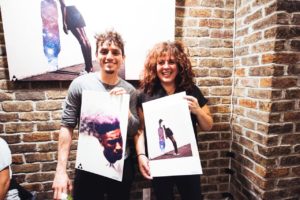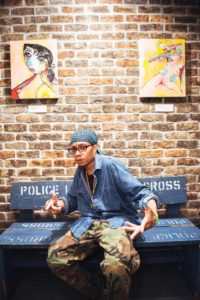 Shah Wonders pictured above with his work.
After the show, me and my pops took a trip down memory lane. The building he once lived in was the only building standing on the block from his time.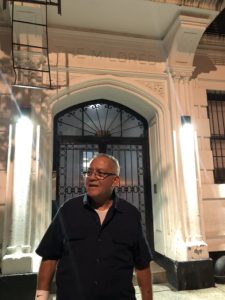 Special thanks to The first official Mayor and female of NYC Nightlife, Ariel Stein.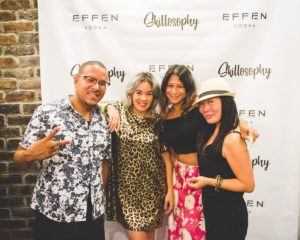 Above (left to right): Event Producers Danny Castro (Lyricist Lounge), Bianca Romero, Lynne B.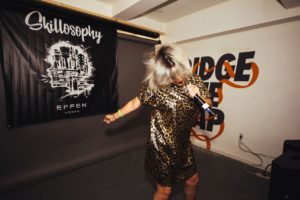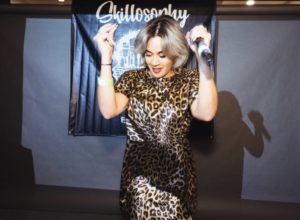 Sometimes I whip my head & hair "Back & Forth"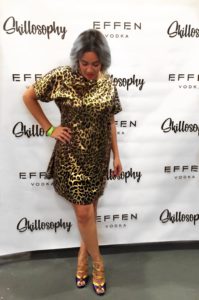 Wardrobe
Dress: UK Glamorous
Shoes: Gucci 'Bette' Peep Toe Pump available at Nordstrom.com