ICONIC Halloween
This years Halloween landed on a Wed. You know what that means, right? We had an Official LOVEBREAK! Halloween Costume Party. The theme was ICONIC! Literally! Dressed as your favorite Icon. Beyonce, Madonna, Michael Jackson, David Bowie, Janet Jackson and more where all in attendance.
I chose one of my musical Icons.
DAVID BOWIE – Ziggy Stardust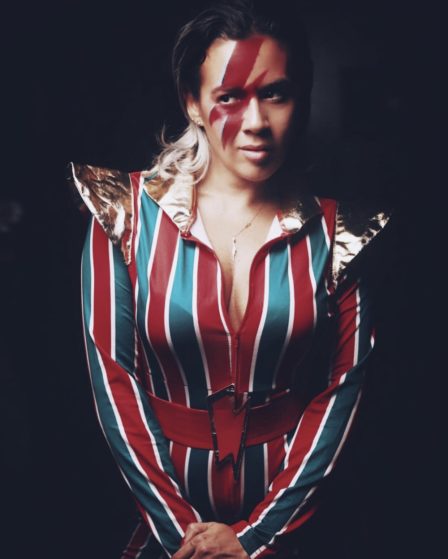 What were you for Halloween?